DIY Baby Shower Party Ideas for Girls
(This post contains affiliate links. Read my full disclosure.)
Sugar and Spice and All Things Nice, That's What Little Girls Are Made Of.!!!!
Well you will be very excited by now as your pregnancy will becoming to an end and you will finally be able to meet your gorgeous little daughter.
Having a Baby Shower is such a fun way to celebrate the upcoming birth and time to spend with close family and Friends. Organizing a Baby Shower should be fun and easy and here we have some DIY Baby Shower Party Ideas for Girls to help you get your creative juices going.
Main thing is to have fun and enjoy every minute of it.
Now more than ever having a Virtual Baby Shower is very popular, you can still have an awesome party online
You Might Like these Pink and Gold Baby Shower Printables
Chalkboard Ideas For Baby Shower Sign
I am sure you have one friend who is arty! So if you love the idea of having a chalkboard sign then you just need your talented friend or yourself to do the writing on the board. You can really be very creative here with these gorgeous signs and they look amazing at the front door as a welcome or near the party table. Use your imagination and it will be awesome.
Wooden Framed Standing Chalkboard Signstaurant
Liquid Chalk Markers- Assortment of colors
100% Natural Chalkboard Cleaner
Baby Shower Photo Booth Props
Baby Shower Photo Props✅ See This Here
Funny Photo Booth Props✅ See This Here
Of course you will be taking loads of photos at your baby shower, then why not have a good laugh with these cute Photo booth props, If you have an old Photo frame then that is a great idea to hold up for the photo and put yourselves in the middle. Enjoy the fun.
Baby Shower Balloon Garlands
Balloon Garland Kit Pink, Blush, Rose Gold and White✅ See This Here
DIY Rose Gold Blush Confetti Balloon Garland Kit✅ See This Here
Pretty Unicorn Shimmer & Confetti Balloon Garland Kit✅ See This Here
DIY Baby Shower Girl Balloon Garland Kit✅ See This Here
DIY Balloons Garland Kits for Party Decorations✅ See This Here
I love a balloon garland and they really are simple to make, you can get kits now as well.
Baby Girl Safari Baby Shower Games
These are really cute if you are having a pink theme for you baby shower. The games are fun and there are lots of extra bonuses such as Thank You gift tags, Banners that spell BABY GIRL in 2 different fonts, Cupcake toppers and more…..
Unicorn Baby Shower Games Printables
Here you can buy 9 Printable Baby Shower games plus bonuses for your baby shower. The theme is Unicorns and it is just adorable.
Winter Theme Girl Baby Shower
This theme is so easy to do yourself, it is just getting the right colors and right food to put it all together.
Tissue Pom Poms Pinks and white
Blush Pink, Dusty Rose, Mauve, Cream Tissue Paper Pom Poms
Paper Pom Poms – Paper Flowers
Girlie Cake Pops
Cake Pops are really easy to make and once you add a little Pink and White to them they really add to the gorgeous theme of your Baby Shower. Great Baby Shower Party Ideas
Join Amazon Family 30-Day Free Trial
Have a Boy then check out these DIY Baby Shower Ideas For Boys
Diaper Cake For Little Girls
Baby Shower Diaper Cake✅ See This Here
Cute Elephant Diaper Cake✅ See This Here
Baby Shower Diaper Cake Kit✅ See This Here
Pink Tennis Shoes Diaper Cake✅ See This Here
You Might Love: This Diaper Cake Tutorial
Making a Diaper cake is so easy you just need lots of Diapers and a little patience. Once you make one you will be addicted you might even think about going into Business making them for a living…!!! Just a thought.
Throwing a Sprinkle Baby Shower
Love this idea of a Sprinkle Baby Shower it just looks so gorgeous with all the lovely colors in the Sprinkles and so easy to DIY. !! You just need to find decorations and foods that yo can do yourself to make this cute theme.
Baby Sprinkle Paper Dessert Plates and Napkins
Sprinkles Confetti Balloon Pack
Sprinkled with Love Glitter Gold Banner
Sprinkles Baking Cups
Pastel Balloon Garland Kit
Shimmer Confetti Sprinkles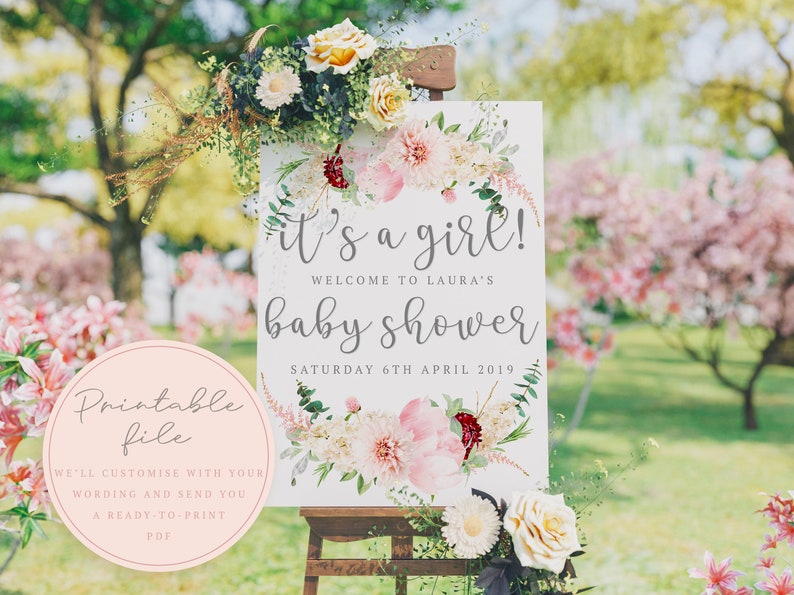 Printable Baby Shower Welcome Sign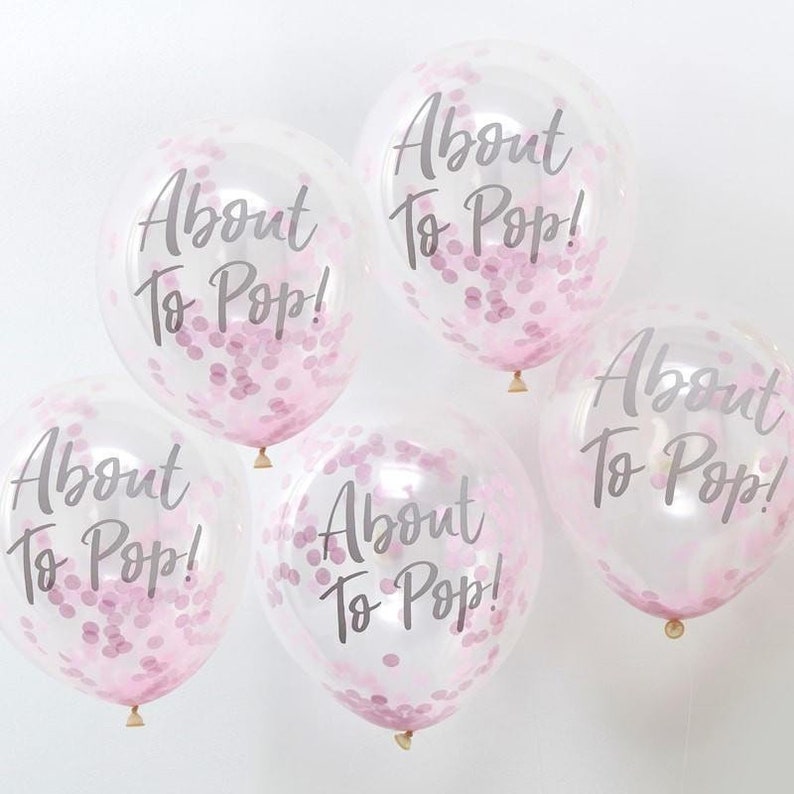 5 Pink "About To Pop" Confetti Balloons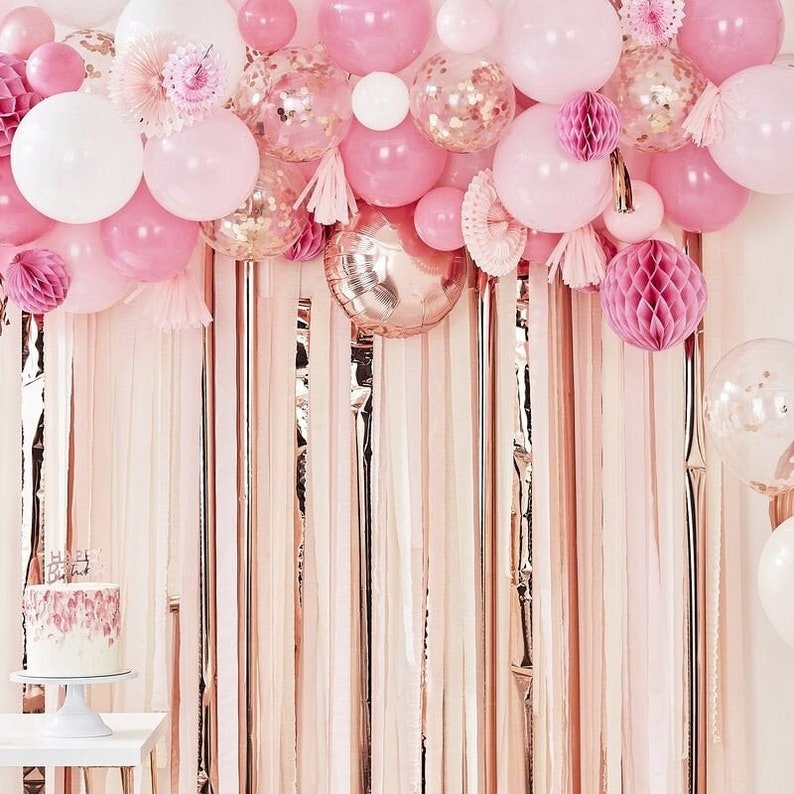 Blush Pink Rose Gold Balloon Garland Kit

Baby Shower Favors
I know when people go to a baby shower they usually take a gift for the new Mom-to-be, but it is really lovely if you can give back and make some Favors to give to your guests and what a great idea to get lots of nail polishes, wrap them in Tule and ribbon and give them out to all your wonderful guests
Gorgeous Cakes For Baby Shower
Now i know your thinking this cake is not an Easy DIY but for some people it will be easy if they have a love for cake making and decorating. See I would give this ago might not look as great and might not be as adorable but I would give it a try. Even just one layer
Having a Baby is the most amazing thing in life well I think so!!!.So you want to have a lovely Baby Shower that you will remember for years to come.
So why not try and do a few DIY things if you can and hopefully I have given you a few different ideas n what you need and then if need be you can get others to make things or help you with they things you don't feel you are able to do.
Related Baby Shower Posts
–