Creative Ways to Announce Pregnancy
(This post contains affiliate links. Read my full disclosure.)
27 Creative Ways to Announce your Pregnancy to Family and Friends
Are you excited to share some of the most exciting news of your life? Announcing your pregnancy is a great opportunity to get creative and make it memorable. But with so many ideas and being such a big moment can also make it feel super daunting.
Don't worry I got not only a big list of creative ways to announce your pregnancy to your family and friends.
With this list of creative ways to announce your pregnancy, you are sure to find the ones that are perfect for your pregnancy announcement.
Our Family is Growing By Two Feet
There are a few ways to do this adorable pregnancy announcement. It makes a great social media post, with your family's shoes lined up add a new pair of baby shoes to the end. You can even announce the baby's gender by adding pink or blue baby shoes.
Baby Onesie Gift
There are so many different options for baby onesies that announce gifts. You can choose one that announces your new baby with your Family name like this one. Other choices include "And then there were three" onesie, and "worth the wait" for a rainbow baby.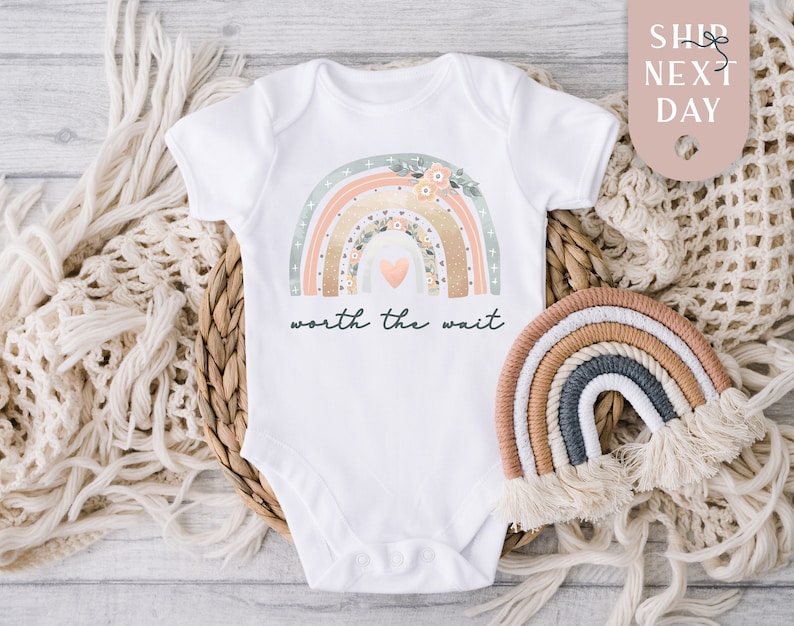 Worth The Wait Onesie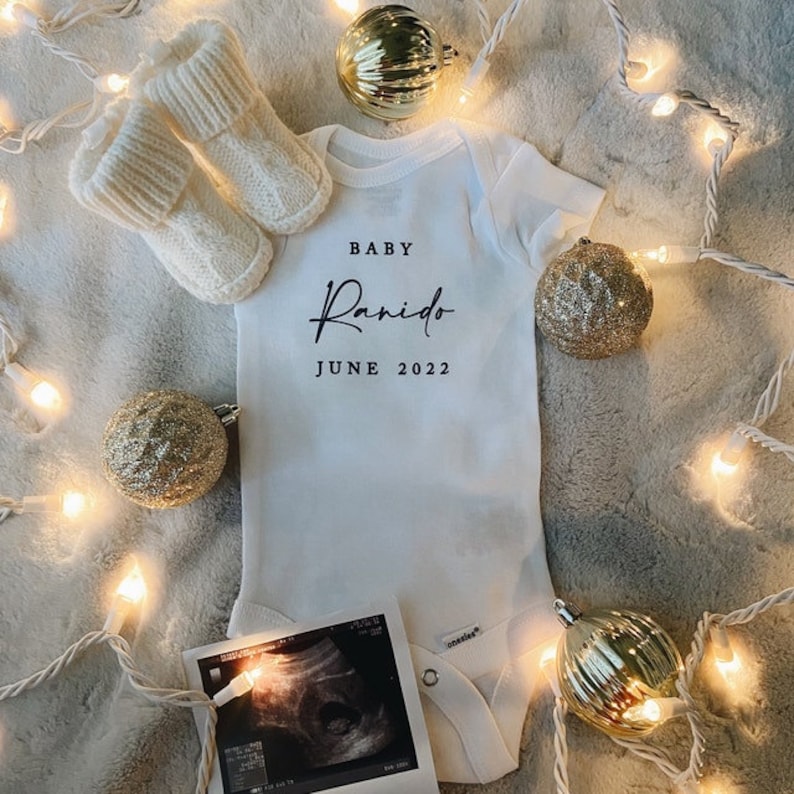 Baby Coming Soon Onesie

And Then There Were Three

For the Family who always asks when you are having a Baby
This adorable onesie is perfect for those well-meaning family members who just can't stop asking when you are going to have a baby. Because now they can finally stop asking.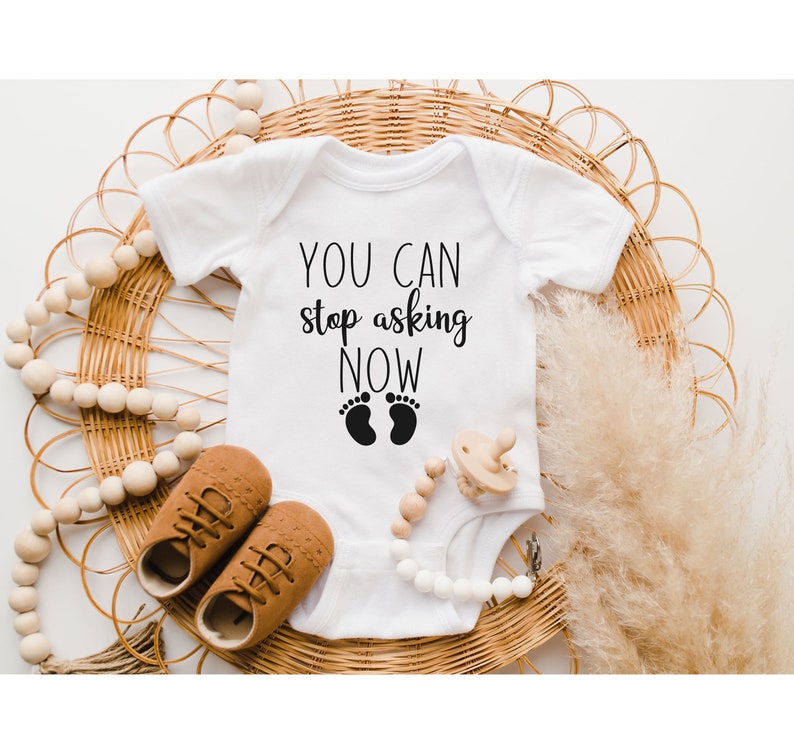 You Can Stop Asking Now Onesie

Fake Lottery Tickets
These are a fun way to announce your pregnancy and what is a better jackpot than finding out a new baby is coming into the family?
Pregnancy Announcement – Scratcher Triple Your Luck Fake Lotto
Let the Dog Break the News
Were you a fur parent before you found out you were expecting? These super cute dog bandanas are a fun way to announce your pregnancy to your partner, friends, parents, or other family members.
Soon to Be Big Sister – Pet Dog Bandana
T-Shirt Pregnancy Announcement
Want to find out how observant your family is? Popping on one of these expecting shirts with Coming Soon across the tummy will let your family slowly become aware of the surprise that is coming soon. What if you are having twins then this Eating Tacos for three would be funny to surprise your family.
Womens Black Funny Pregnant T-Shirts
Eating Tacos for Three, Twins Pregnancy Announcement Tee
Custom Cookies
Having custom cookies made is a fun way to tell your family the exciting news. Choose the colors, include your due date, or even a gender reveal with some sweet treats.
Announce It Over a Dinner
Inviting your friends and family over for dinner is a great time to break the news to everyone at one time. If you want to add a little creativity to your pregnancy announcement, consider getting a plate like this. Stack some cookies or an appetizer on it and as people snack the secret is revealed.
Play Pregnancy Pictionary
Whether you are announcing your pregnancy to your partner or a larger group, Pictionary is a great way to announce your pregnancy. You can use a dry erase board and markers to slowly draw out your guesses. If you don't have the stuff to do Pictionary, then charades is another game that requires no equipment.
Mug Gift
Do you want a gift that announces your pregnancy that the person receiving it will use? Try a mug. You can find all kinds of mugs on Etsy that say things like "Grandma Est. 2022" or this secret message mug that says "We're Pregnant" at the bottom, or things like these "Promoted to…" that you can fully customize.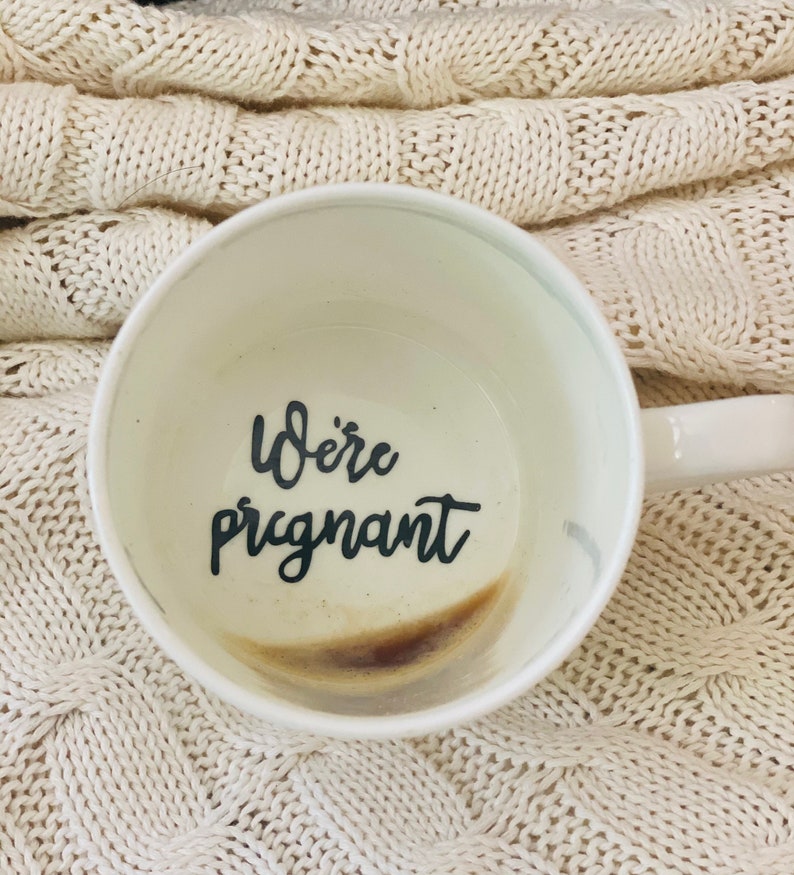 We're Pregnant Mug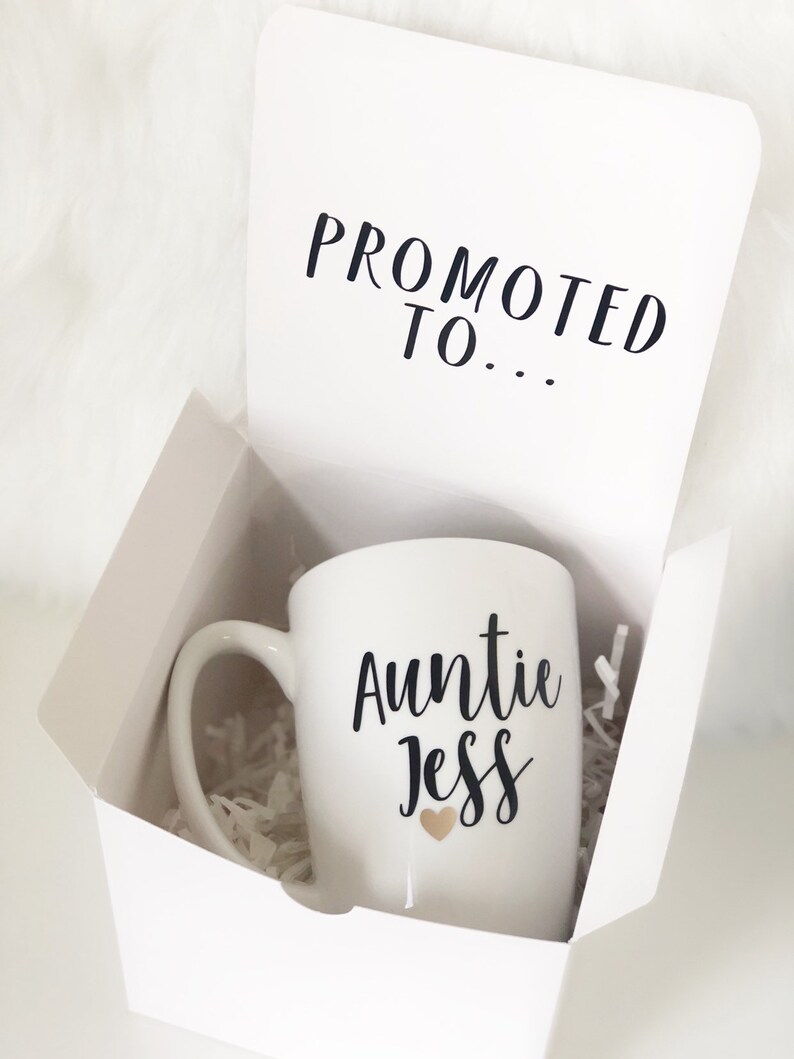 Promoted To … Mug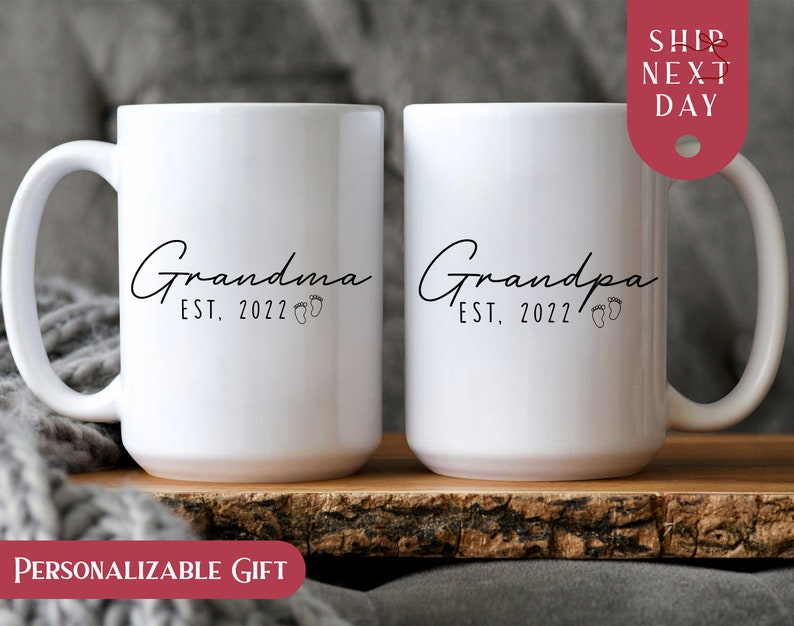 Baby Announcement Mugs

Announce your Pregnancy with Chocolate
Is there a better way to share your sweet surprise than chocolate? I doubt it. Etsy has these sweet pregnancy announcement chocolates that are such a creative fun way to announce your pregnancy.
Big Sister/ Big Brother Announcement of a New Baby
Let your current child announce that they are no longer going to be the baby of the family. Using a Big Sister, Big Brother, or Only Child Expiring shirt is a clever way to let your family know that a new baby is on its way. Make a sign and take a photo and share on social media or with Family and Friends.
Custom Made Cards
If your family isn't local and you are having to deliver the news long distance, consider grabbing some of these beautiful custom-made cards to share the joyful news.
Gift Box for Pregnancy Announcement
This is a suspense-building announcement. These sweet gift boxes from Sweet Clementines Co are sure to give the grandma to be the best emotional response. Make sure to pack some tissues, because tears of joy are almost a guarantee.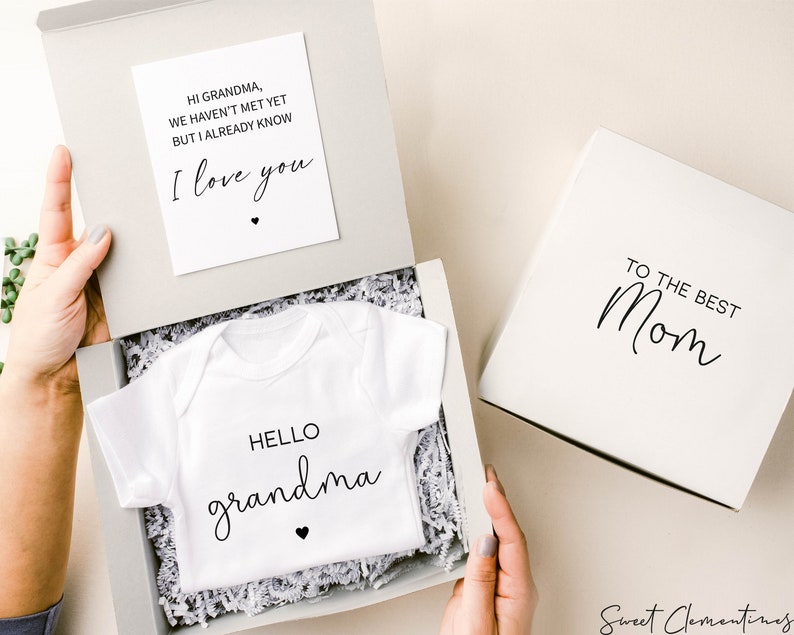 Hello Grandma Pregnancy Announcement

Funny Video for Long Distance Announcement
Do you have a flair for comedy? Making a funny video is a great way to announce your pregnancy on social media.
Pregnancy Cake
Do you know what being adult means? Well a lot of not-so-fun stuff, but also any reason is a good reason for cake. Some cute ideas to have written on your cake could include:
You can stop asking now
Baby (baby's name) due (due date)
We are having a baby!
We're Having A Baby Cake Topper
We're Pregnant Cake Topper
Digital Pregnancy Announcement Photo
Do you want a beautiful digital photo pregnancy announcement but lack the photography skills to pull it off yourself? I just learned that you can get these Instagram-worthy digital pregnancy announcements that are customized, hoe gorgeous are they?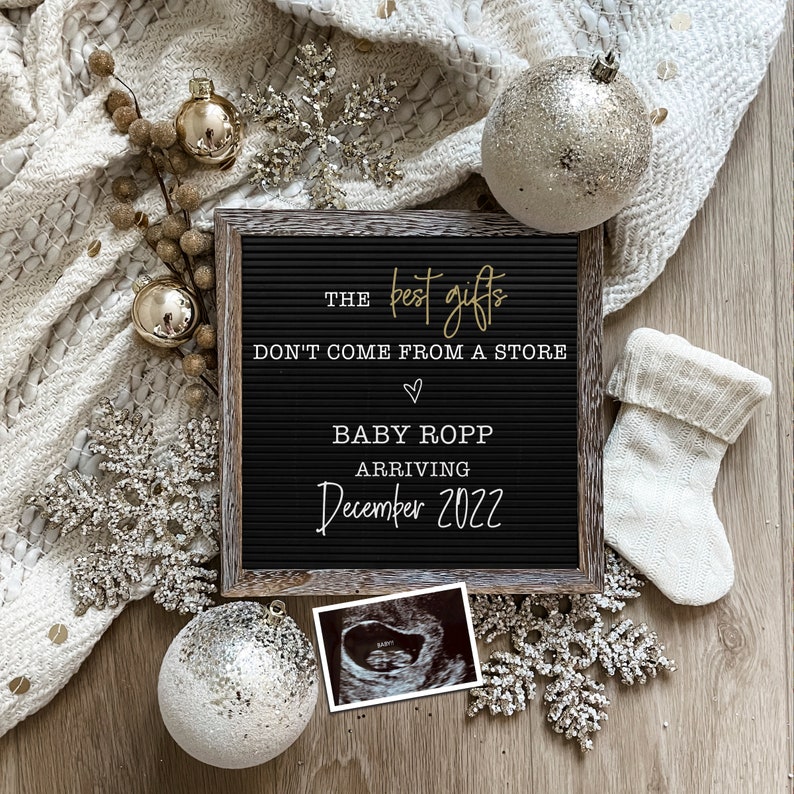 Digital Preganacy Announcement

Double Sided Felt Letter Board with Letters
Pregnancy Announcement Photo Shoot
If you want something more personal you can do a full pregnancy announcement photo shoot. Many family photographers love doing these photo shoots. It could even be a great way to capture the new dad's reaction to your pregnancy.
Pregnancy Announcement Printed on a Candle
Ready to announce to your sister or sister-in-law that she is about to be promoted to cool aunt status? These super cute baby announcement candles are funny and useful.
Custom Wine Bottle Label
You may not be able to have a glass but a new baby announcement is definitely a toast-worthy event. 3 of my favorite wine bottle labels include:
Pairs Well with Becoming Grandparents
Pregnancy's Reveal Golf Balls
Got a golfer in your life? These customized golf balls are a hole-in-one. (Sorry, I couldn't help it.) You can find some that say promoted to grandpa or new golfing buddy due …
Potterhead Pregnancy Announcement
Time to dust off the sorting hat. This pregnancy announcement uses the Marauders Map to announce the newest member of the family. But if you don't want to print off your own Marauders Map, then try out this shirt that says "Expecting Patronum." Want a digital announcement? Try this Digital Personalized Announcement from the Daily Prophet.
Fishing Buddy Announcement
Got some fisher's in your life? Time to announce the newest fishing buddy will be here soon. You can choose from this cute fishing lure, adorable onesie, or a digital announcement.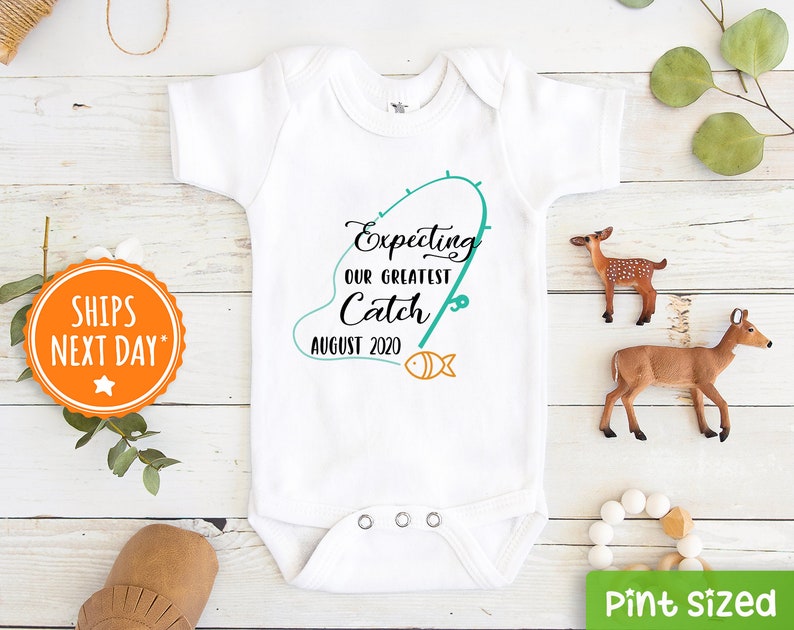 Expecting Our Greatest Catch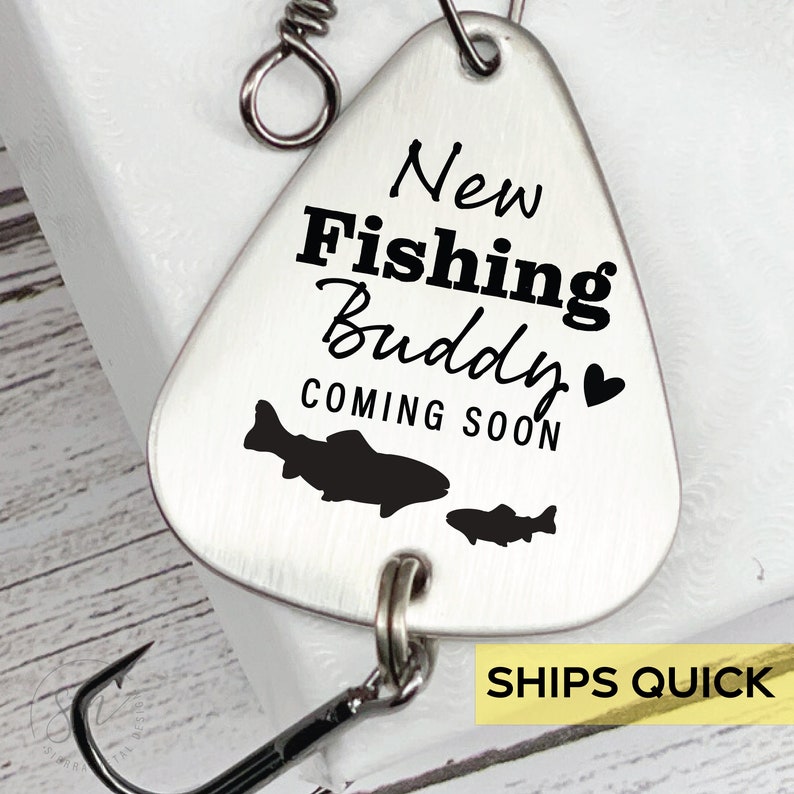 New Fishing Buddy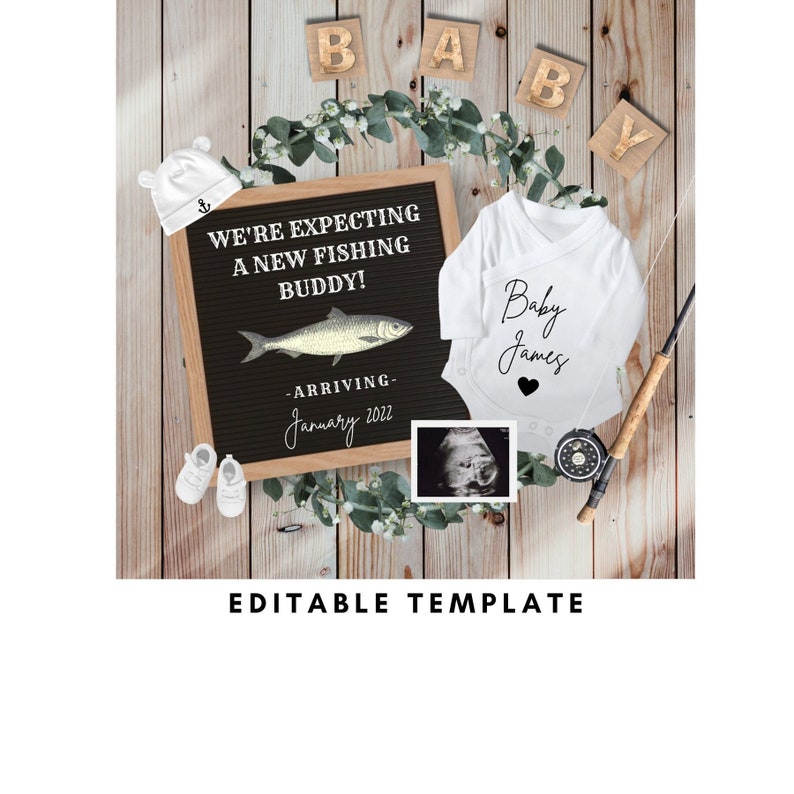 New Fishing Buddy

Announce it on Grandparents Day
If you are ready to announce your bouncing baby is on its way during late summer, consider waiting until Grandparent's Day. Grandparent's Day in the US is the Sunday after Labor Day in September.
Star Wars Pregnancy Announcement
Is there a new Jedi on the horizon? There are some cool ways to announce your baby including this digital personalized pregnancy announcement from Sugar Daddy Designs Co. If you are looking for something more physical you can try this Star Wars pregnancy announcement shirt. The soon-to-be father might also enjoy this Dadalorian shirt inspired by the Mandolorian.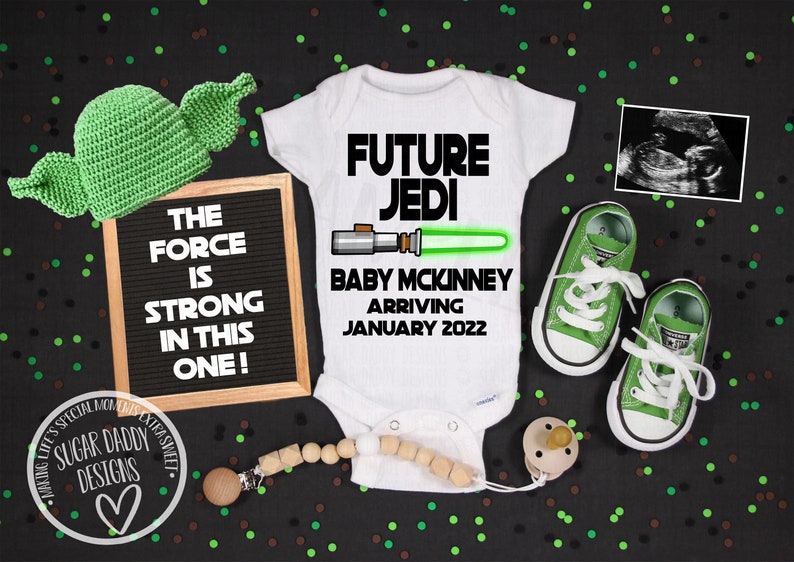 Star Wars Pregnancy Announcement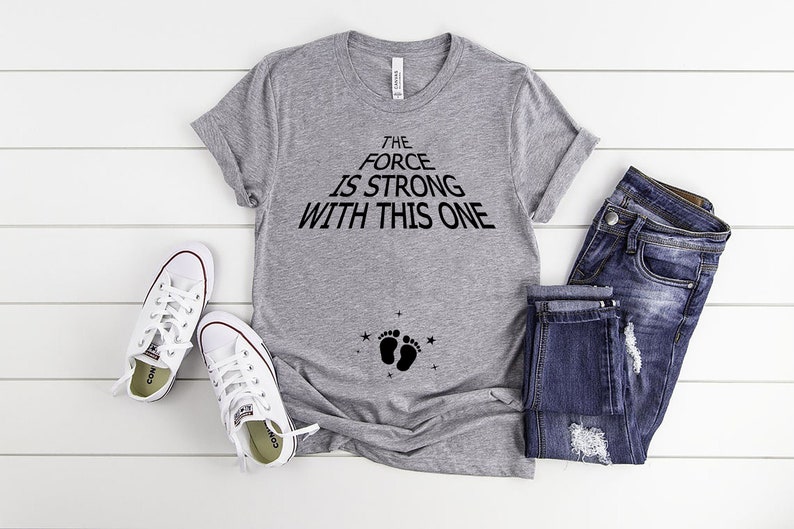 Star Wars Pregnancy Announcement

Announcement Bomb the Family Photos
Invite your family and friends for a get-together. Before everyone leaves ask everyone to stop so you can take a group photo together. As the photographer, you can say "Everyone say, "(your name) is pregnant. Then take a video or photo as everyone comes to realize the big surprise!
Sports Fans Pregnancy Announcement
Have you never missed a Bengals game? Was liking baseball a deal-breaker when you were dating? Consider using matching jerseys to announce your new little slugger. You could also consider getting a Rookie of the Year onesie, hat, and leg warmers.
Finding the perfect way to announce your pregnancy should include your personality. Also, consider how you want to deliver the news and take into account things like family being scattered and needing a long-distance option.
No matter how you announce your pregnancy, your family will never forget the exciting moment that you created by sharing the big news.