Valentines Baby Shower Party Ideas
(This post contains affiliate links. Read my full disclosure.)
The LOVE is in the air and what a fantastic time to celebrate your love for your new baby than to have a Valentine's Baby Shower- Don't panic it does not have to be on Feb 14th! Anytime in February would be just perfect as the song goes "LOVE is in the air" for sure.
If you keep reading you will see some really cute and gorgeous Valentines Baby Shower Party Ideas that I am sure you will love to replicate and make your self, don't forget to get the Party games with answer sheets here.
Baby shower Nursery Rhyme game is included in the pack along with who knows Mommy best, The Price Is right, Word Scramble, Word search, Baby crossword and a few other fun games as well as some added bonuses.
Valentines Baby shower cake
The cakes can be pink and that would be perfect for a Valentines Baby Shower it doesn't have to be a heart shape this is such a personal preference but I do love this gorgeous pink cake.
Making a cake can be a little daunting but if you have a picture of exactly what you want then you can pass it on to family members or friends who are willing to help you make it or you might want to go to a professional cake maker to get it done which is perfectly Ok just make sure you know what you want and can describe it perfectly or you can show a image of you will find so many beautiful Valentines baby shower cakes on Pinterest.
You might be interested in these Heart printable Baby shower games with answers
Valentine's Wafer Cookies

Making these wafer cookies is really simple and you check out how to do them at InTheKidsKitchen.com
You really only need 3 ingredients so they are super simple and quick so not stress for your baby shower
Heart Cookies

Also by InTheKidsKitchen.com they have made these really adorable heart shaped chocolate chip cookies again simple as, look just to die for – I so want to make these for every party as they are so yummy.
You can get the free Printable for this recipe
Strawberry Sugar Wafers
Wilton Valentine's Day Sprinkles
Silicone Baking Mat
Valentines baby shower ideas for decorations and sweets can be as easy as adding hearts and red and pinks.
If you are looking for Valentines baby shower ideas for boys then that can be a simple as changing the hearts to blue or even keeping the red hearts and adding a darker color like blue, green or even purple. There really is no right or wrong color it is a personal preference so just have a play around with it.
Pink Heart Chocolate Pretzels

Love the idea of salty pretzels and sweet chocolate? Then why not serve these delicious sweet treats at your Baby Shower, so easy to make as are loads of the other ideas I have for youin this post and we all love easy don't we.
Grab the recipes here at DancingthroughTheRain.com
Heart Garland

If you plan on decorating your baby shower yourself and you can sew then this heart garland would be pefect tohang above the gift table or grazing table. You can use any fabric you choose and that can tie in with your decoration theme.
The instructions are here at SustainMyCraftHabit.com
Donut Skewers with Hearts
These donut skewers are a wonderful idea and just adding a little heart or 2 to the end of the skewer is such a lovely idea and adds that little extra flare. Plus you don't have to make the donuts you can just buy your favorite donuts put a skewer though add a heart and there you have a wonder snack idea
Valentine's Baby Shower Backdrop
Valentine's Day Pink Heart Balloon Backdrop
Elephants Cupcake Toppers w/h Red Hearts
Love Balloon Wall
Balloons are my favorite decoration for any party, I have recently made Balloon Garlands for 1st Birthday Parties and a couple of Baby Showers and they have turned out amazing and they are so easy to make I could not believe how easy!
My cousin showed me as she is an event planner and makes them all the time.
So easy and they look amazing. Letters and colors of the theme always add that extra flare. The one above is perfect to fill in the fire place space and flowers around add a little extra.
Pretty Pink and Red Valentines Party Ideas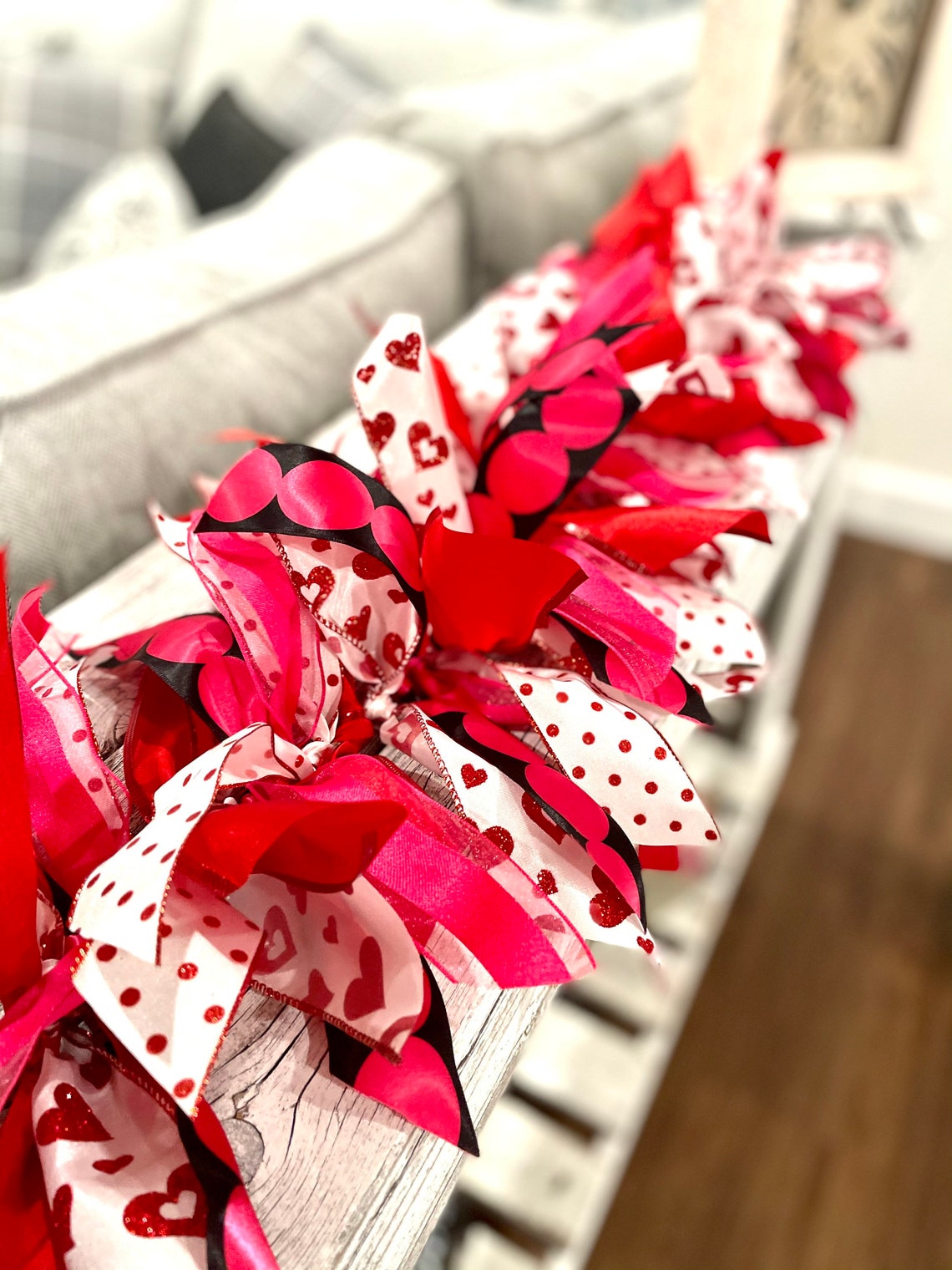 Valentines Pink and Red Garland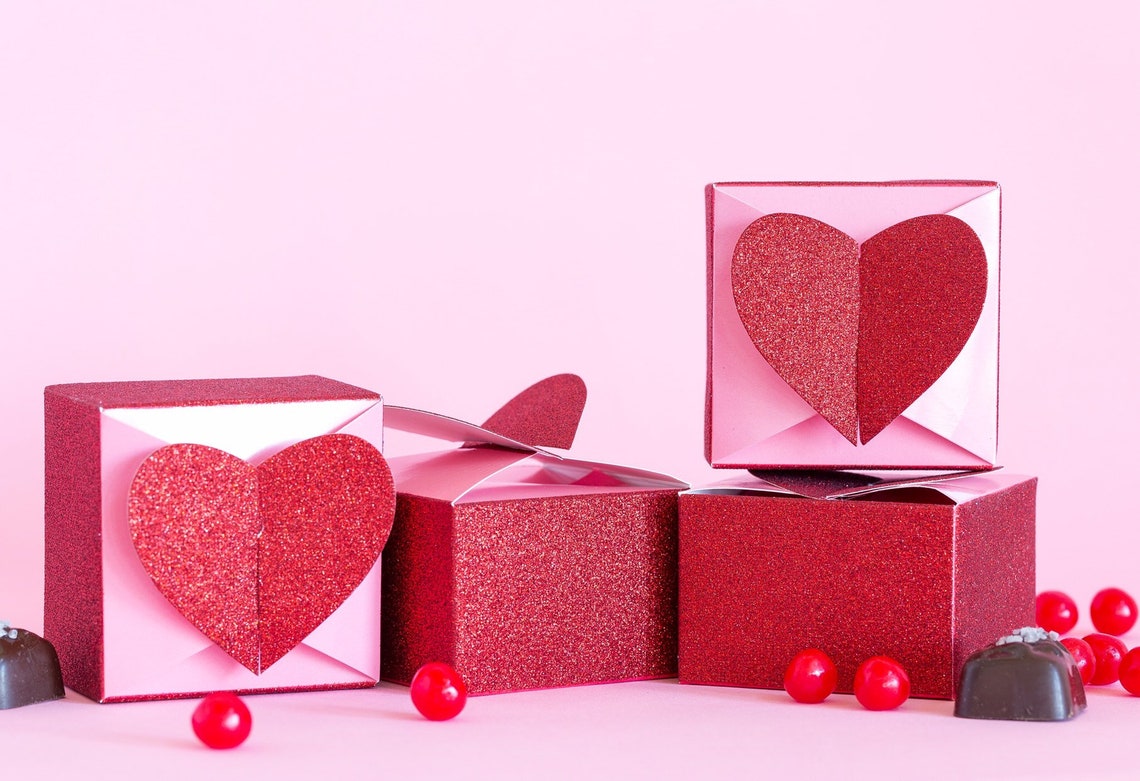 Heart Party Favor Boxes

Pink Strawberry Cookies
Ok so I am a sucker for cookies, so is my daughter agghhh. When I saw these on Pinterest I thought what a fabulous idea they still look very edible and they would be a really nice favor to give your guests as they left. Or maybe you could just put them on the grazing table and eat them, yep I think that is a better idea. lol
Full recipe at TheSoccerMomBlog.com
Chocolate covered heart pretzels
Grazing Table
Pink Velvet Cake Roll
Anything that has pink in it for Valentines Parties are going to be a hit I suspect, these Pink Velvet Cake rolls and Cheesecake bars look amazing and quite easy to make.
Pink and Red Cake Pops
Pink and White Marshmallow Pops and or Pink and Red cake pops are a great treat and I just love them. They are easy to make and you will be surprised how amazing that look at any baby shower.
Valentine's Day Heart Shaped Cake Pop Mold
Paper Lollipop Sucker Sticks for Cake Pops
Heart Cupcakes Wrappers and Toppers
Baby Shower Favors
Making your favors for your baby shower is a wonderful idea and I am all for spending the time doing it as your guest will really appreciate it and you will feel so good giving it. These cute valentines gift boxes are perfect as favor boxes as you can add a few little candies inside and the look divine.


You can get the instructions and free printable at PartyWithUnicorns.com
These bath bomb baby shower favors are probably the easiest favors to make and they look super cute. You could just buy the bath bombs and then wrap them in crepe paper or follow this recipe and make them yourself
Hope you are getting excited about your Valentines Baby Shower and you should have been able to get some great ideas here to get the party started. I hope you have a wonderful day and remember LOVE is in the air.
See Today's Best Sellers in Baby Here
Baby Shower Posts
–
WANT TO REMEMBER THIS? SAVE THE VALENTINE'S BABY SHOWER PARTY IDEAS PIN TO YOUR FAVORITE PINTEREST BOARD

WANT TO REMEMBER THIS? SAVE THE VALENTINE'S BABY SHOWER PARTY IDEAS PIN TO YOUR FAVORITE PINTEREST BOARD.